Dating younger women is very different to dating older women. This article will show you how to date a younger woman and overcome the insecurities of age difference.
If you find yourself dating a younger woman, then congratulations. Most men can only dream of dating a younger woman, even though it's been found that the older we get as men, we still want to date younger women (a large part of society still refuses to believe that this is normal).
Fortunately for men, younger women want to date us too. As we get older, women still find us desirable and want to date us. This is great news for men and it's always great to know that when we get older, we still have many options with women (assuming you don't let yourself go and become overweight and excessively out of shape).
Age Difference and Insecurity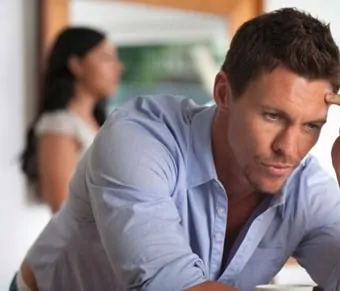 That being said, there is nothing like a bit of an age difference to bring out the insecurities in a man in a relationship with a young woman.
If you're dating a girl 10, 15 or 20+ years younger than you, then it's often natural to feel that this is too good to be true and the relationship won't last. But the truth is, the only reason relationships with an age difference don't work out is because one of the partners in the relationship becomes obsessed about age and can't get over it.
Dating a younger woman, however, is very different to dating an older woman. It's not always easy and it takes a strong man to date a much younger woman and keep her around for the long-run.
Once you know what you're doing, dating a younger woman is incredibly easy and has a lot of advantages.
Younger Women Love Older Men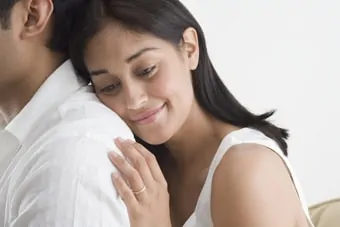 In every culture and society in the world, younger women are attracted to older men. However, in Western society this is often frowned upon (mostly by older women who see younger women as a threat). The fact remains, despite what feminists and modern society tries to tell us, younger women will always be attracted to older men because it's in our biology. Despite what many people like to think, human beings are hard-wired this way.
The famous psychologist, David Buss, conducted a study and found that in 37 cultures across 6 continents, in every culture men preferred to marry younger women and women preferred to marry older men (University of Austin at Texas).
Older men are naturally attracted to younger women and younger women are naturally attracted to older men.
Remember when you were in your early 20s and in the best shape of your life? Your face was wrinkle free, you had a great body and had the whole world at your feet. There was, however, just one problem…
Despite the fact that you looked awesome, all the hot women just weren't that into you. It wasn't because you didn't try to engage them in conversation or ask them out, but for some inexplicable reason women just weren't that interested.
This is for the simple reason that women are biologically more attracted to older men (even if these same older men don't look as physically attractive as their twenty year old counterparts).
Never Feel Ashamed When Dating Younger Women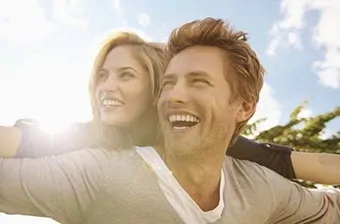 A lot of men that I speak to feel ashamed to admit that they're dating a younger woman. They worry what their parents will think, what their friends will think and what strangers and society as a whole will think. They also worry what their girlfriend's friend will think and they worry that people will laugh at them.
The reason you shouldn't feel ashamed to date a younger woman, however, is because it's completely natural.
Women and men are attracted to each other for different reasons. Men are attracted to a woman's youth and beauty and femininity. And women are attracted to a man's strength and resources and masculinity.
At no point in time does a woman find herself attracted to a man because he is young. If anything, youth works against men as many young guys will tell you… they can't get laid despite their best efforts.
A woman's instinctive nature understands that young men often lack true confidence, strength and masculinity. They also often lack experience and worldly skills that women find so appealing and attractive when they date older men.
In fact, a young man's naivety and lack of real world experience can be a very real and dangerous threat to a woman's existence and the man's ability to protect and provide for his woman. Again, a woman instinctively understands this and this is why women so often gravitate towards older men.
This is nothing to be ashamed about, instead it is something to be embraced and accepted. And despite what people will tell you, women usually hit their prime between the ages of 18 and 25. Whereas a man doesn't hit his dating prime and full attractiveness until his 30s and 40s.
Unfortunately, most men are completely out of shape by the time they reach 35. They're overweight, badly dressed and they look 50 years old from drinking too much alcohol, smoking too much and eating too much junk food.
If you look like a slob it doesn't matter who you try to date, women in general just won't be interested. It's important to realize that if you keep in shape as a man and take care of yourself, then you can easily date younger women well into your late 60s.
Why Younger Women Date Older Men
Before I get into the "How To…" of dating a younger woman, it's important to take a look at some of the reasons why younger women want to date older men. This is so we can understand why younger women find older men attractive.
Older men are more emotionally stable.
They have more resources (money and assets).
They are more committed and more likely to settle down.
They take the relationship more seriously.
Older men will value a younger woman more.
They are more likely to protect and nurture a younger woman.
They are more refined and elegant than younger men.
They are usually more confident and strong (in mind and body).
Older men are more street wise and worldly.
How To Date A Younger Woman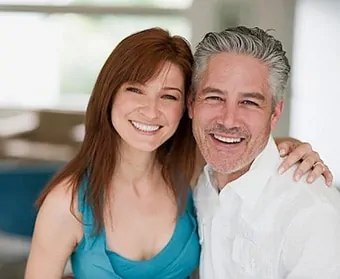 Dating a younger woman takes a certain level of strength and mastery, especially when it comes to maintaining the relationship.
In every relationship there are problems. This is felt even more acutely in relationships where a large age difference exists.
The greater the age gap, the more the man and the woman will wonder if age difference is okay or if it's actually going to be the ruin of the relationship.
I have seen men successfully date women 25 years younger than themselves. Only about 10% of men can do this successfully, however. The other 90% of men fails because they let the age difference get to them. Even though it shouldn't.
That's why I put together this article, to help men successfully date and keep their younger girlfriends interested in them. And also to overcome all the major problems men face when dating younger women.
Never Make Age An Issue
When you're dating a younger woman you have a choice: either you can talk about the age difference and make it an issue or you don't.
I've seen guys try to reassure their younger girlfriends that age isn't a problem, when it obviously is… but only to them. These same men make the age gap an issue and it's always in the back of their mind, eating away at them.
If you start worrying about the age difference between you and your girlfriend, your girlfriend is going to worry too and before you know it… age has suddenly become a problem.
Now there will be times when your girlfriend will worry about the age difference in the relationship. This is normal and it's what women do, they worry.
When this happens it's important not to be worried or disturbed by what she says. Simply laugh it off and tell her that you don't even notice the age difference because you already have a strong emotional connection with her.
The less you worry, the less she'll worry about the age difference. Men who are most successful dating younger women don't even worry or care about the age difference. And if they do, they definitely don't make it an issue or a problem.
Don't Try To Educate Her Or Be Her Daddy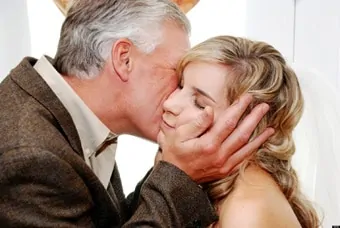 If you're dating a younger woman it's tempting to fall into the role of "substitute father." Women love this to a point, but it's also very easy to fall into the trap where you try to educate your girlfriend about life.
It's understandable that your protective instincts will kick in and you'll want to help guide your girlfriend through life, but if you try to tell her what she should and shouldn't do, and if you try to explain to her how the world "really" works, you'll end up coming across as just another boring old guy.
The only time you should give advice is if your girlfriend asks for it. She wants to feel equal in the relationship, she wants to have a strong emotional connection with you. If you start lecturing your girlfriend, you'll only end up driving her away from you.
Stay Young At Heart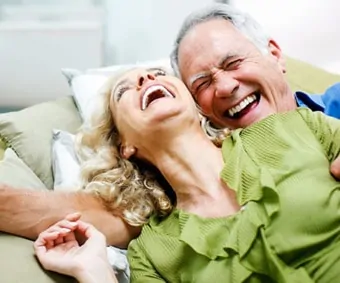 You've probably met guys in your life who are in their 50s but act like they're twenty years old. There are also a lot of young guys in their 20s who have the mind of a fifty year old and are very serious about everything.
When you date a younger woman it's important to embrace your younger self. Just because you look forty or fifty when you look in the mirror doesn't mean that you have to act like you're forty or fifty.
You can still be a very refined and intelligent older man, but find the joy, excitement and humor in life like a lot of younger guys do.
Dating a younger woman will require you to have a good sense of humor and joy for life. Your girlfriend will still most likely want to experience the world and be excited about trying new things, it's important that you let her share that joy and excitement with you.
I had one friend who was dating a girl fifteen years younger than himself. This girl ended up breaking up with him because whenever she wanted to go to a new place or try something new he would say it's boring and he'd already done it. If you want to kill your relationship, there's no better way than to do this. Just because you've been to Paris before, doesn't mean you can't go with your girlfriend and experience it again on a much more romantic footing.
Don't Treat Her Like A Goddess
I've seen a lot of guys date younger women and literally worship the ground that these women walk on and do anything to make them happy.
It's kind of understandable that a lot of guys act like this. A lot of guys have got out of bad divorces or have have spent the last ten years in a relationship with a woman their own age who is bitter and jaded, when, suddenly, they find themselves dating a much younger woman who looks great naked and has a fresh and innocent view on life. The younger woman isn't jaded and she doesn't have baggage.
The natural reaction in this situation is for the man to treat the younger woman like she's incredibly special. Sure she is special, especially compared to a lot of older jaded women out there, but you don't want to let her know that.
The moment a woman starts to think that she's special in the relationship is the moment she starts to think that she has higher value than you. This is danger time.
If a young woman gets a sniff that you might value her much more than she values you then she's going to start testing the hell out of you and she's going to make you jump through hoops to please her.
You need to establish from the beginning that as the older man in the relationship that you are higher value than her (because women from an evolutionary perspective want to date higher value men), regardless of how old she is or how beautiful she is.
Don't Try To Buy Her Love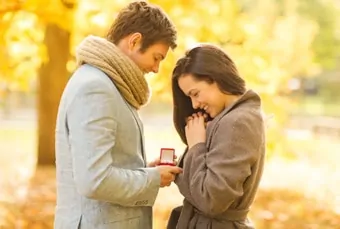 If you're a guy with money and assets, it's easy to be fooled into thinking that the only reason your younger girlfriend is dating you is because you're rich.
Sure the fact that you have your life together and have money is part of the attraction, but it's not the money she's attracted to, it's your strength and skill which has enabled you to earn your money that your girlfriend is attracted to.
If you start lavishing your girlfriend with gifts and spending a lot of money on her then you're acting out of a place of weakness.
You should only ever buy gifts for women and spend money on women who are in love with you. And even then, you should only do this occasionally and as a reward for good behavior.
Despite what most people think, humans, both men and women, don't like to receive too many gifts (and beware those who do).
If you start buying too many gifts for your younger girlfriend and spending too much money on her, then she's going to feel like you're trying to buy her love.
She's also going to feel like you're trying to win her over and expect something in return for all the money you've spent on her. Your younger girlfriend might enjoy being taken care of emotionally and physically, but she won't appreciate someone trying to buy her love and she'll think you're weak and needy if you try to do this just to keep her around.
Don't Seek Her Friends' Approval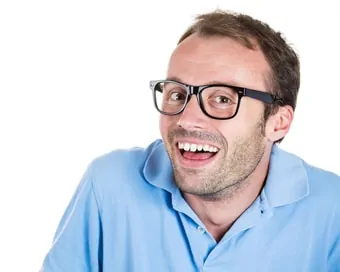 If you're dating a younger woman, then you're going to feel awkward at times when she wants you to meet her younger friends.
It's very important that you don't try to seek her friends approval and try to win them over. If you meet your girlfriend's "younger" friends and you try to act young and talk young, then it will come across as forced and unnatural because you're acting out of a place of insecurity.
Working hard to win her friends approval is pretty much the worst thing you can do because it lowers your value and makes you look stupid.
Instead, you need to remain strong and confident and make her friends work for your approval.
It's the same thing as bringing your girlfriend into your world. You want to bring her into your world as opposed to trying to fit into her world.
Let's be honest, if you're a man who is older than his girlfriend, your world is likely to be more interesting and comfortable than her world. It's also going to be a much more attractive place for her to be.
There is no advantage at all trying to fit into her world. There is no upside and it can only work against you and backfire if you try to do this.
You Must Be Very Masculine to Date Younger Women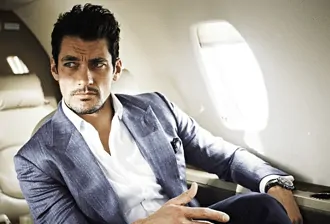 If your find yourself dating a younger woman then there's a very good chance that your girlfriend is extremely feminine.
In fact, the bigger the age difference the more feminine your girlfriend is likely to be. Truly feminine women always seek out older men as partners because this relationship dynamic feels more natural to them.
When a woman is extremely feminine she is much more likely to be physically smaller and to also have a softer "girlier" personality. Because of these traits a feminine woman is much more likely to seek out a man who is older and more capable of protecting her.
Younger, more feminine women always look for more masculine man to be with as this is the perfect compliment to her femininity.
This means that as a man you have to fully embrace your masculinity and be an "alpha male" if you want to keep your younger girlfriend attracted to you. You have to make her feel that you can protect her both physically and emotionally. You also have to exude strong masculine traits like leadership, confidence and decisiveness when dating your girlfriend.
Your girlfriend will also expect you to be fully in touch with your masculinity. Where younger guys are known for their indecisiveness, uncertainty and false confidence, you must stand out with your boldness and real, true confidence.
If your girlfriend senses that you aren't really sure of yourself and that you aren't internally strong and confident enough to date her, then she will start to pull away from you and seek out a relationship with another man who is strong and confident.
The same applies if you try to seek assurances from your girlfriend about whether or not she really loves you and is really attracted to you. I've seen a lot of guys date younger women and it ends up bringing all their insecurities and vulnerabilities to the surface.
These guys worry that they look too old when they're with their girlfriend. They worry that their girlfriend will leave them for a younger (more handsome) man. They worry that things are too good to be true and it's only a matter of time before their girlfriend realizes that she with an "old man" and dumps him for someone closer to her own age.
If you start to think like this then you're literally opening up Pandora's Box and creating a world of trouble for yourself. Remember, thoughts are energy and they hold real world consequences.
If you start to doubt yourself and your relationship, your girlfriend will start to sense this. Her immediate response will be to test you, and a younger woman will always try to test your masculinity to make sure that you're strong and still capable of protecting her.
The important thing to remember is that staying strong and embracing your masculinity is exactly what you need to do to keep your girlfriend attracted to you.
Age isn't a real problem unless you make it a problem and start obsessively focusing on it. Age only becomes a problem if you start to doubt yourself and act insecure over the age difference.
Guys who successfully date younger women never focus on age difference. They keep the relationship light and playful and fun and don't try to lock their girlfriends down into a committed relationship. At the same time, these guys are very masculine and confident and they don't let small things like "age difference" and uncertainty get in the way of a great relationship.